Cycling from Tangier to Sidi Ifni in Morocco. 2nd edition will again start at Tangier October 9th 2021, with an updated route, that brings all riders trough the Rif and Atlas mountains to the Sahara desert.
The route of the Morocco Bike-Adventure brings you to rural places tourists rarely see. It doesn't follows petrol station shops and sometimes you spend the night under millions of stars.
New for 2021:
Choose between road route on paved roads only and the piste route.
start: Tangier, Morocco / October 9th 2021 (postponed from 2020)
finish: Sidi Ifni, Morocco
finisher party: Sidi Ifni, October 23th 2021, 19:00
road route: 2,100km and 21,000m vertical climbing
piste route: 1,900km and 20,000m vertical climbing with 3 extensions of additional 1,100km and 11,000m vertical climbing
no time limit
for who: experienced bikepackers (for the piste route)
limited starting field (for the piste route)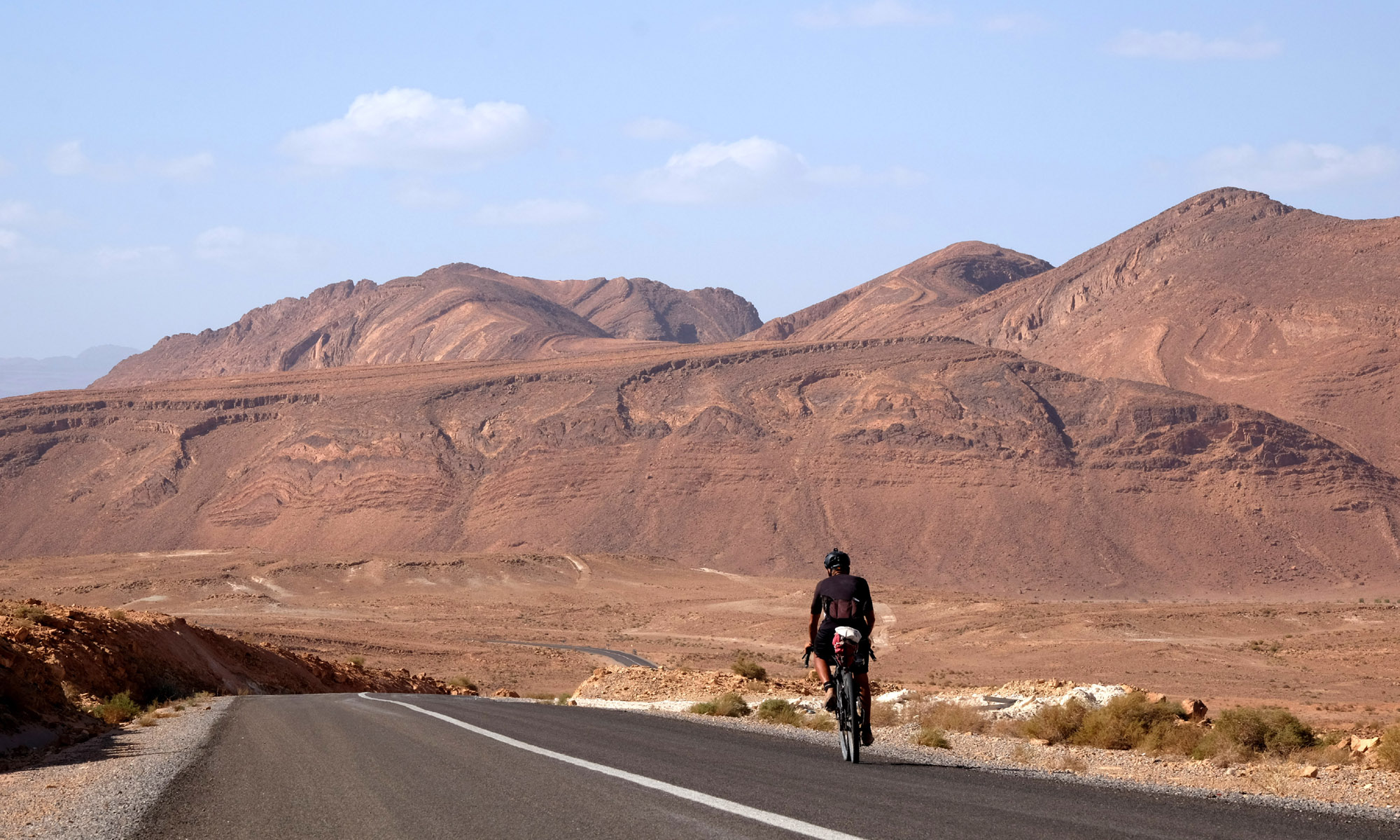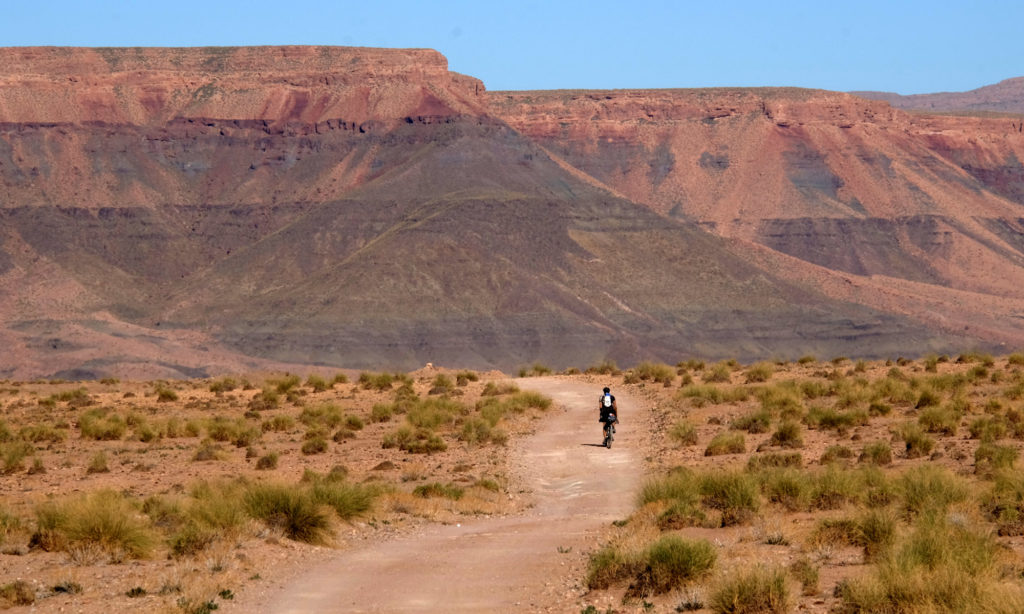 Tangier, Morocco; a port city on the Strait of Gibraltar in Africa, only a few kilometers south of Tarifa, Spain and yet, a world away. The same place that was used in the scenery of the James Bond film, The Living Daylight.

On route to Sidi Ifni, adventurers will travel through many beautiful areas of Morocco, among others that have been used in films or have been part of the legendary Paris-Dakar rally.
The Morocco Bike-Adventure is a single-stage, unsupported, cycling adventure across Morocco.