Piste route
2,300km and 23,000m vertical climbing.
More than 400km new.
No optional extensions anymore.
Till Merzouga more or less the same as 2021 with extension 1 to Ahouli Mines. Some minor changes.
Merzouga to Sidi Ali: new route
Foum Zguid to Tata: new route
Tata to Sidi Ifni: new route on awesome remote pistes.
Road route
2100km road route.
Standard route same as 2021 with some minor changes.
Additional 550km route extensions (results in a 2480km route).

NEW: Optional extension to Tizi-n'Ouano 2910m.

Includes Dadès Gorge and Gorges du Todra.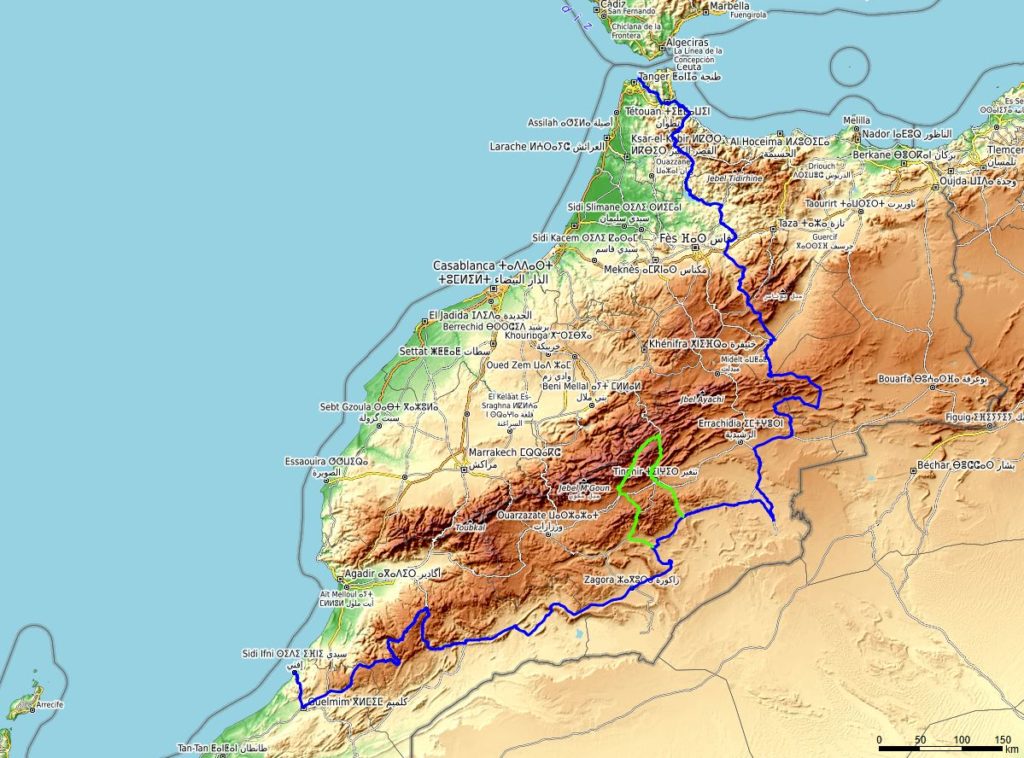 We spent October/November 2021 again a month for route scouting on our bikes in Morocco. You will not be disappointed.