Essaouira is a small town located at the Atlantic Ocean.
In the early 1950s film director and actor Orson Welles stayed at the Hotel des Iles just south of the town walls during the filming of his 1952 classic version of "Othello" which contains several memorable scenes shot in the labyrinthine streets and alleyways of the medina. Legend has it that during Welles' sojourn in the town he met Winston Churchill, another guest at the Hotel des Iles. A bas-relief of Orson Welles is located in a small square just outside the medina walls close to the sea. Several other film directors have utilised Essaouira's photogenic and atmospheric qualities. 1)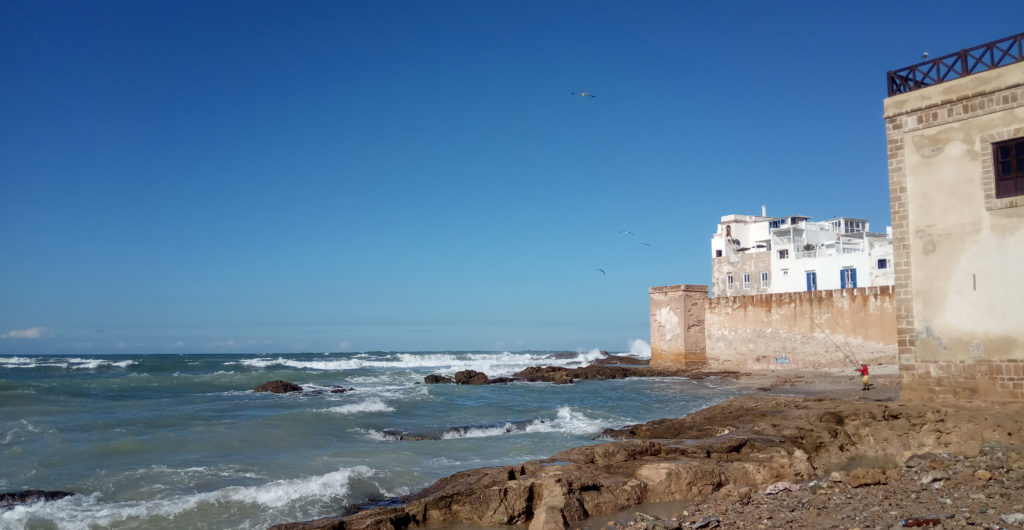 Beginning in the late 1960s, Essaouira became something of a hippie hangout. Despite common misconception,[20] Jimi Hendrix's song "Castles Made of Sand" was written in 1967, two years before he visited the castles of Essaouira. 1)
In Essaouira you find many shops for all your needs and you can get new dressed. A good selection of hotels, riads and restaurants make your stay after the adventure enjoyable.
Essaouira has a small airport which schedules several flights a week to Paris-Orly, London-Luton and Brussels-South (Charleroi), Lyon.
There are bus connections to Marrakech and Casablanca.
1) source: Wikipedia