Chefchaouen
150km after the start, in the 1st edition most riders stayed the first night at Chefchaouen. The city is noted for its buildings in shades of blue. Al-Alami founded the city 1471 to fight the Portuguese invasions of northern Morocco. The countryside around it has a reputation for being a prolific source of kief. The Chefchaouen region is one of the main producers of cannabis in Morocco. A nearby attraction is the Kef Toghobeit Cave, one of the deepest caves in Africa.
(source: https://en.wikipedia.org/wiki/Chefchaouen)
Ahouli Mines (part of extension 1)
Mines d'Ahouli, located besides the Moulouya river in the Middle Atlas, was once a bustling mining town where lead, antimony and galena were mined by the French.
Erg Chebbi
"Erg Chebbi" the biggest sand dunes in Morocco, till 150m high.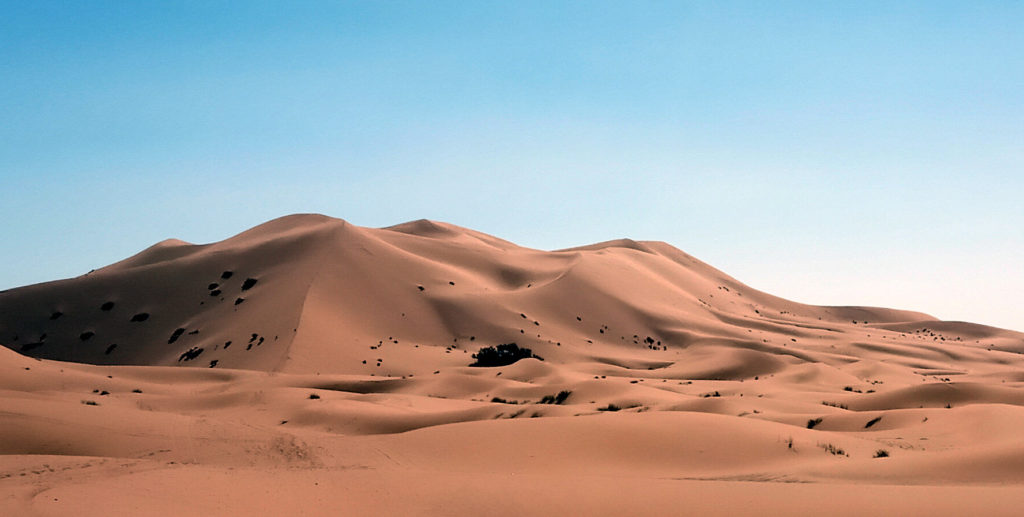 Tizi-n'Ouano 2910m (part of extension 2)
One of the highest drivable roads/piste in north Africa. The route from the Sahara to the High Atlas routes trough the "Gorges du Todra" and from the "Tizi-n'Ouano" you join a long descent to the "Dadès Gorges" (Canyon Dades).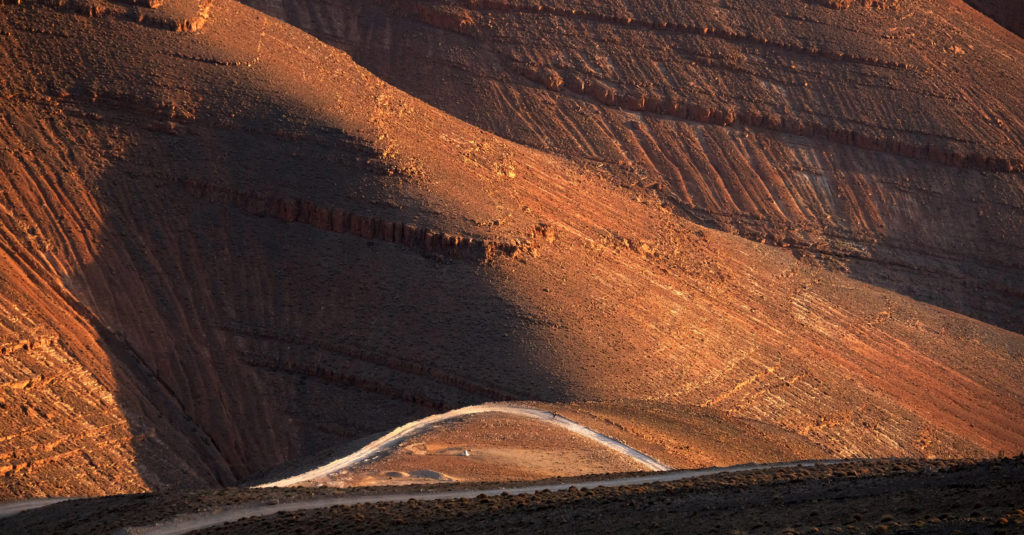 Erg Chigaga
"Erg Chigaga", the largest and wildest sand dunes in Morocco. The piste to this place is challenging and they will tell you, not possible on a bike or motorbike and you need a guide if you will find the place with an offroad car. They told me it happened local tuaregs ending up in the nearby Algeria. After the road ends in "Hamid El Ghizlane" at the end of the rural village, you search your way over 50km sandy and rocky piste to the dunes. On Wikipedia you find: "Because it is relatively difficult to access – it is only accessible by 4×4, camel or on foot."
The Blue Rocks (part of extension 4)
The "Blue Rocks" – the belgian artist Jean Verame came here in the 80s and spent 3 months painting loads of the rocks blue with the help of a team of Moroccan firemen. CP E5 is located near Tafraout, a mythic place and famous for climbing on the steep walls north of he village.