Road route
About 2400km and 26,000m vertical climbing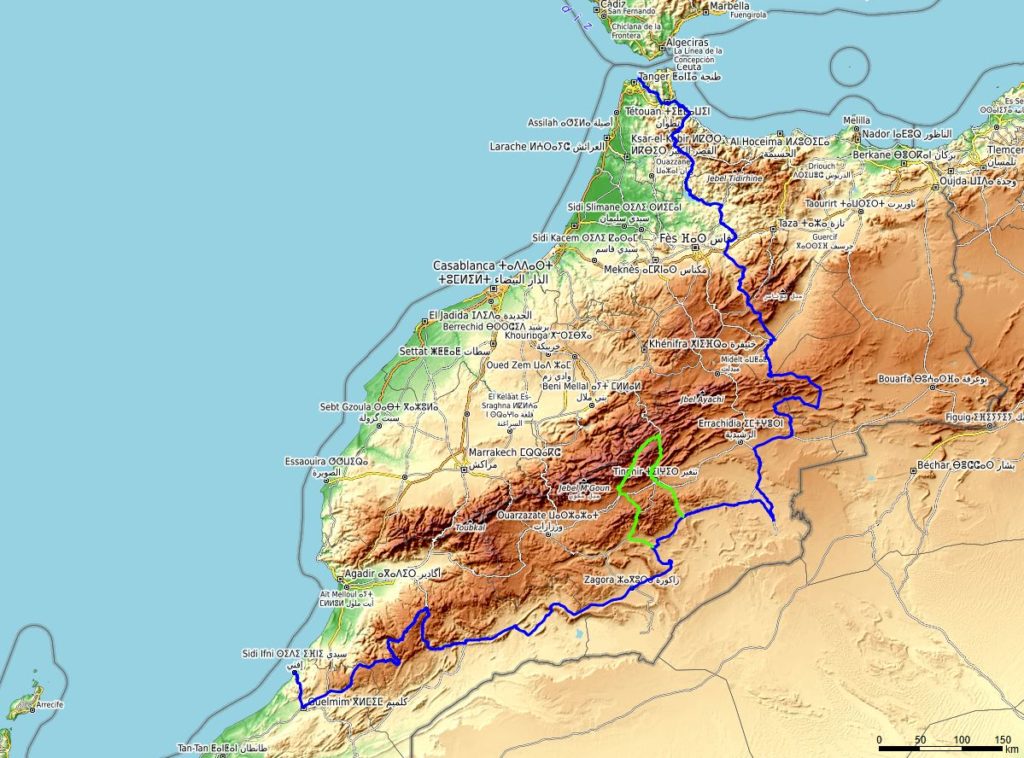 The 2023 road route will get some changes compared to the first 2 road editions.
The route will head more into the High Atlas mountains, where recently many pistes got a pavement surface. We also will check for better roads in the Rif mountains, since last October a long stretch of the road route was in very bad conditions.
The final road route will be ready in summer 2023.